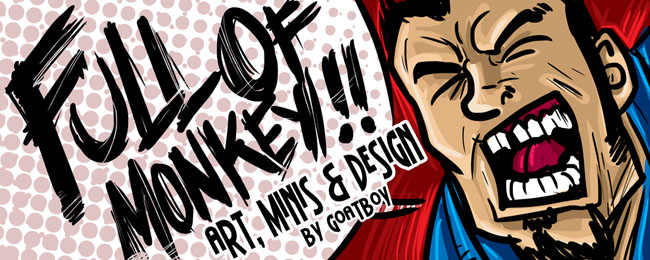 Hi this is Goatboy's Painting service site. You might remember me from such articles as "I Play Space Goats" and "Why Does the Intertubes hate my army lists" off of the website Bell of Lost Souls. Besides writing a lot of nonsense on Bell of Lost Souls I also paint miniatures and do a lot of artwork.
This is my personal "business" site for my work. If you are interested in having some custom Goatboy art, miniatures, or design then you can email me via the forms page or just use goatboybols@gmail.com. Check out the pages listed here as they show a range of my work.
Thanks you reading this and I hope to hear from you if you want some work. You can read my blog at Goatboy 40k as well as the articles I write weekly at Bell of Lost Souls.
Goatboy